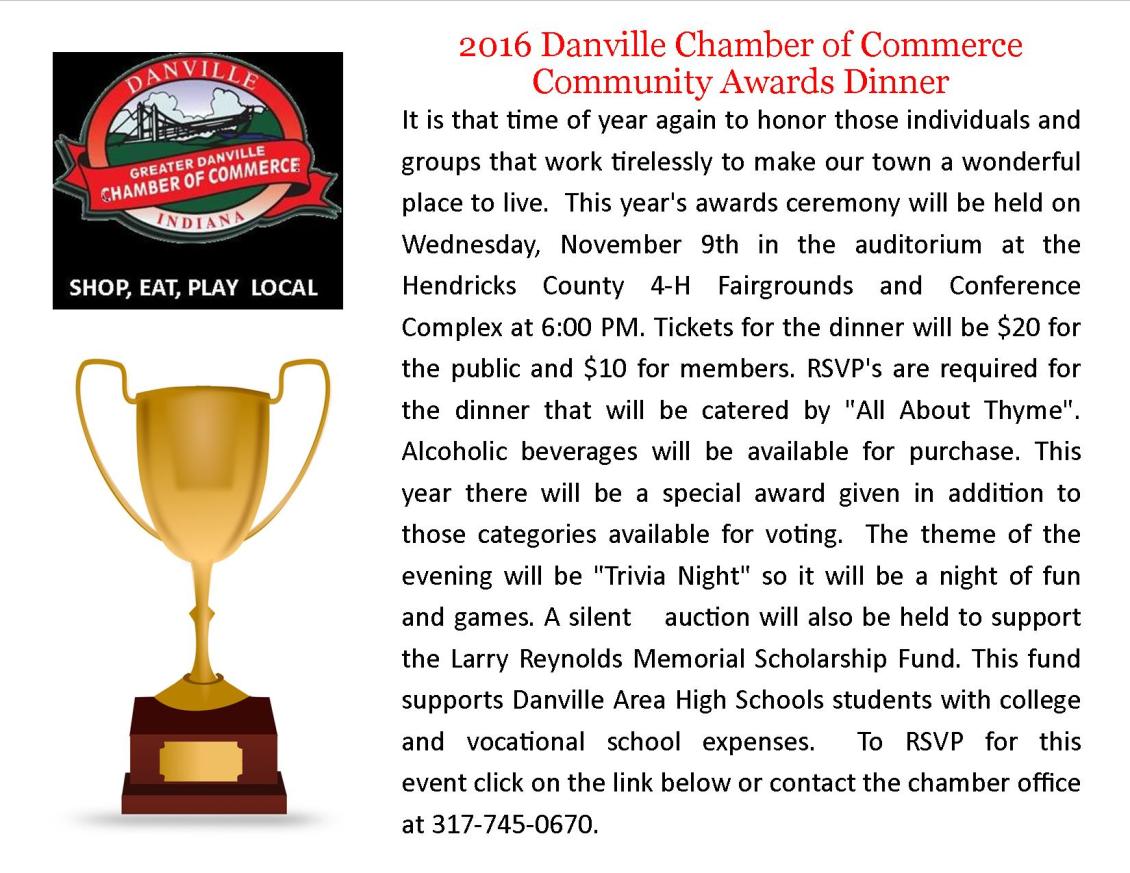 Watch here for Farmer's Market News!



2016 Danville Chamber Community Awards Dinner-November 9th- RSVP Today!
It is that time of year again to honor those individuals and groups that work tirelessly to make our town a wonderful place to live. To RSVP for this event
CLICK HERE
or contact the chamber office at 317-745-0670.


News from town...
Here is an update on some things going on around town.
Drive safely through the construction zone on US 36! Construction is taking longer than expected but it will be worth it! The project completion date is near!
Danville Rotary Club is putting the finishing touch on the new Jack Willard Park at the corner of Main St. and Kentucky St. It is a small "pocket park" with a fireman theme. Thank you to the Danville Rotary Club for making this project a reality! Ribbon Cutting will be on September 23rd after the Bicentennial Torch Relay goes thru town.
Football season in Danville has begun! Watch for the kids in the park!
Work has begun on the new GARY EAKIN COMMUNITY PARK! If you want more information about it, visit the park's website at Danville Parks and Recreation
Don't forget that Town Council Meetings are held on the 1st and 3rd Monday's of each month at 7:00 PM in the Council Chamber of the Town Hall.